Barbie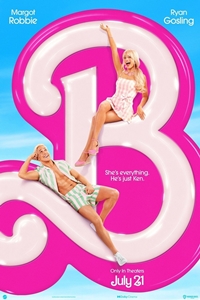 Barbie
Synopsis
To live in Barbie Land is to be a perfect being in a perfect place. Unless you have a full-on existential crisis. Or you're a Ken.
Details
Comedy
1h. 54min.
Opened Friday, July 21st

Director
Greta Gerwig
Cast
Margot Robbie, Ryan Gosling, Will Ferrell, Kate McKinnon, America Ferrera
Advisory
Rated PG-13 for suggestive references and some language.
Showtimes
Filter:
2D
3D
IMAX
IMAX 3D
35mm
70mm
HFR
Virtual