The Nun II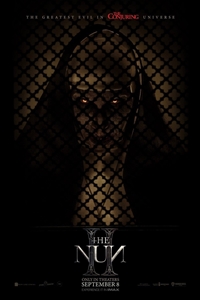 The Nun II
Synopsis
1956 France. A priest is murdered. An evil is spreading. The sequel to the worldwide smash hit follows Sister Irene as she once again comes face-to-face with Valak, the demon nun.
Details
Horror
1h. 50min.
Opened Friday, September 8th

Director
Michael Chaves
Cast
Taissa Farmiga, Storm Reid, Anna Popplewell, Bonnie Aarons, Katelyn Rose Downey
Advisory
Rated R for violent content and some terror.
Showtimes
Filter:
2D
3D
IMAX
IMAX 3D
35mm
70mm
HFR
Virtual